CASE STUDY
How to Revive an Ailing Philippine River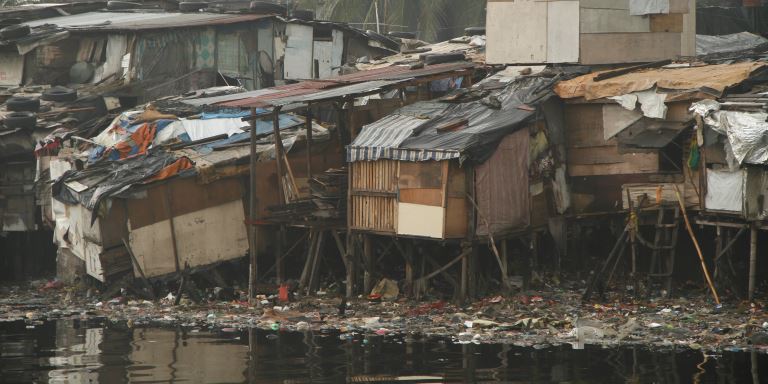 The successful pilot of a rehabilitation project for a tributary of Manila's main river is a step toward restoring its former glory.
Overview
Once a source of drinking water and fish, Manila's Pasig River was declared biologically dead in 1990 after decades of neglect. Numerous attempts by the Philippine government to rehabilitate the river in subsequent years failed. In 2009, the government launched a program to rehabilitate the Estero de Paco, one of the river's 50 tributaries. But despite these efforts, the water continued to smell and the water quality remained below the Class C standard, which is the minimum considered safe for aquatic life, recreation, and post-treatment manufacturing processes.
In 2012, the government sought Asian Development Bank (ADB) assistance to further rehabilitate the river. ADB responded with a technical assistance (TA) project that focused on wastewater treatment. It was a project ADB and the Pasig River Rehabilitation Commission (PRRC), the agency tasked to oversee the river's rehabilitation, hoped could be replicated to rehabilitate the entire river system.
Project information
Project snapshot
August 2012: Approval date
March 2013: Completion date (Original)
April 2015: Completion date (Actual)
US$ 220,000.00: Approved amount
US$ 440,000.00: Revised amount
US$ 438,360.94: Disbursed amount
Executing agency

Pasig River Rehabilitation Commission
Financing
Asian Development Bank: Spanish Cooperation Fund for Technical Assistance and the Multi-Donor Trust Fund under the Water Financing Partnership Facility
Context
Population growth, rapid urban development, and improper waste management practices have damaged the 27-kilometer long Pasig River.
Over the years, the river had essentially become a sink for urban and industrial wastewater. Effluents contaminating the water included domestic liquid waste, industrial and agricultural discharge, solid waste, and oil discharge from oil depots and watercraft.
According to ADB publication, From Toilets to Rivers Volume 2, more than 80 percent of the pollution load contaminating the Estero de Paco came from households. The ADB-funded project therefore focused on building a wastewater treatment system for the community living near the tributary.
Estero de Paco is the first Pasig River tributary to be rehabilitated.
Video: Reviving a Dead River
Solutions
Through ADB assistance, a low cost wastewater management system was built for Estero de Paco. Maintenance of the treatment facility was then turned over to the community.
The $60,000 facility was designed to treat domestic wastewater from at least 58 houses in the community that were served by as few as six septic tanks. The wastewater was collected through a network of sewer pipes leading to a sump pit in which wastewater was temporarily stored. The wastewater was then conveyed to an anaerobic baffled reactor (ABR)—a septic tank capable of treating wastewater—with the help of solar-powered submersible pumps. The wastewater was then moved from the ABR for further treatment in an artificial wetland before being released into the Estero de Paco.
The project also involved improving sewerage, drainage, and solid waste management. It also involved training local communities and members of the River Warriors—a group tasked with overseeing the cleanup—ensuring the involvement of both at every stage from construction to system operation.
Technology facts
The wastewater technological options applied can be classified into two categories:
Collection and transport of wastewater
Domestic black and grey water was collected and transported using a condominial sewerage system to the wastewater treatment facility
PVC pipes with diameters of 150 mm, along with several manholes, were utilized to transport wastewater into a sump pit.
Wastewater treatment
Treated wastewater was carried using an ABR and an artificial constructed wetland (CW) that had been installed. The ABR was built 70 meters from the sump pit and fitted with gate valves to regulate effluent discharge.
The facility is capable of processing 30 cubic meter of wastewater per day.
Wastewater from the sump pit is pumped into the ABR-CW system using two 0.5-horsepower submersible pumps. The pumps are powered using two 490-watt batteries (charged with solar panels) to minimize electricity costs.
Numbers and facts
$60,000

Cost of the wastewater treatment facility
58

The number of households connected to the wastewater treatment facility
496

The number of people who benefited
Results
The project improved water quality in a pocket of the Estero de Paco and was deemed effective and replicable in the other tributaries in the river system.
For PRRC, the project manual produced from the technical assistance proved useful not just in troubleshooting potential mechanical issues concerning Estero de Paco's ABR, it also served as a guide for the construction of sewage treatment plants and decentralized wastewater treatment facilities in other tributaries. Two other Pasig River tributaries, Maytunas and Ermitanyo Creeks, now have ABR interceptors and constructed wetlands to improve water quality. Like with Estero de Paco, PRRC plans to entrust maintenance to the communities along the waterways.
The project also succeeded in identifying the origin of the wastewater that ended up in the estero.
The solid waste management strategy for the estero was improved, and a flood risk reduction plan developed.
Lessons
Low-cost system is ideal for low-income areas.
A simplified low-cost sewerage system is suitable for unplanned low-income areas.
A solid waste management system is a must.
Collecting solid waste properly to avoid unregulated disposal entering drains must be designed by area.
Future rehabilitation efforts must be aligned with the Pasig River Master Plan.
The rehabilitation plan should state the strategic guidelines and activities for esteros recovery, such as drainage, water quality improvement, economic and social progress. 
Multiagency cooperation is needed.
Given the large number of agencies and stakeholders involved, emphasis should be placed on strengthening institutional cooperation and solving governance challenges.
Sustainability of rehabilitation efforts require behavioral change on the part of the community.
PRRC said the Estero de Paco project showed that rehabilitation efforts could only be sustained if the community would undergo a behavioral change. Entrusting the maintenance of treatment facilities to the community would help the community develop a sense of ownership and responsibility that are vital in the rehabilitation of Pasig River, PRRC said. The agency added that because of the social-ecological transformation seen in Estero de Paco, it now serves as a "model" estero for other Pasig River tributaries.
Combination of technologies needed
The project will not by itself contribute to improve the entire river system's water quality. The communal system is only intended to address wastewater problems in pocket areas where conventional sewerage and wastewater interception systems will not work. Therefore, a combination of conventional sewerage, septic tank management, and condominial systems should be considered to improve water quality in entire river systems. Planning is the most time consuming and costly activity, the implementation of the systems are much easier and can be built in 9 months.
Resources
ADB. 2016. From Toilets to Rivers: Experiences, New Opportunities, and Innovative Solutions Volume 2. Manila.
ADB. 2015. Technical Assistance Completion Report: Design of a Pilot Project to Improve Environmental Conditions of Estero de Paco. Manila.
ADB. 2014. ADB-Funded Wastewater Treatment Facility Turned Over to Manila Community. Manila.
Related link
Philippines: Design of a Pilot Project to Improve Environmental Conditions of Estero de Paco
Philippines
;
Environment
;
Urban development
;
Water
Last updated: November 2016
---
Disclaimer
The views expressed in these articles are those of the authors and do not necessarily reflect the views of the Asian Development Bank, its management, its Board of Directors, or its members.
---
Was this article useful?
---