CASE STUDY
Guangzhou Bus Rapid Transit: Asia's First Gold BRT System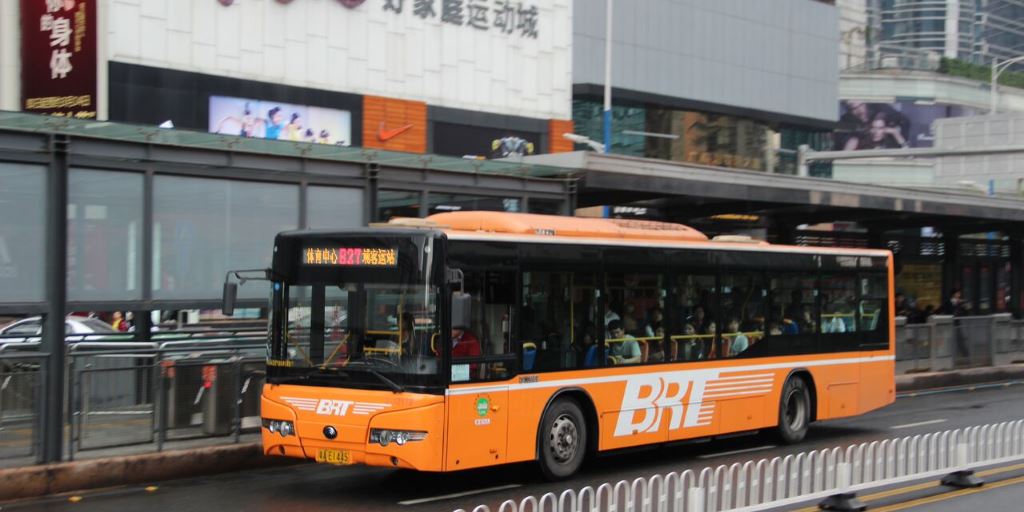 Guangzhou Bus Rapid Transit, Asia's first gold-standard BRT, moves nearly 30,000 people per hour in each direction, surpassing most metro systems in the world.
Overview
The Guangzhou Bus Rapid Transit (BRT), which opened in 2010, is breaking passenger records and revolutionizing perceptions of BRT in the People's Republic of China (PRC) and Asia. Designed to meet the high-volume transport needs of a fast-growing city, the system averages 850,000 passengers daily and manages a peak capacity of 28,000 commuters per hour per direction as of 2013, which is higher than most metro lines in the world. The BRT is integrated with other modes of transport in the city and the first in the world to directly connect to a metro system.
This case study outlines the key elements that make the Guangzhou BRT the gold standard in BRT systems in Asia.
Project snapshot
2005: Conceptual design
December 2008: Constructed
February 2010: Start of operations
CNY30 million ($4.4 million by 2010): Infrastructure cost per km
Financing

Government of the People's Republic of China
Planning and design
Guangzhou Municipal Engineering Design and Research Institute (GMEDRI)
Executing agency
Guangzhou city government
Operating agency
GZ BRT Management Company and seven private bus companies
Continue reading
People's Republic of China
,
Transport
Last updated: May 2016
---
Disclaimer
The views expressed in these articles are those of the authors and do not necessarily reflect the views of the Asian Development Bank, its management, its Board of Directors, or its members.
---
Was this article useful?
---