CASE STUDY
Curitiba: Pioneering the World's First BRT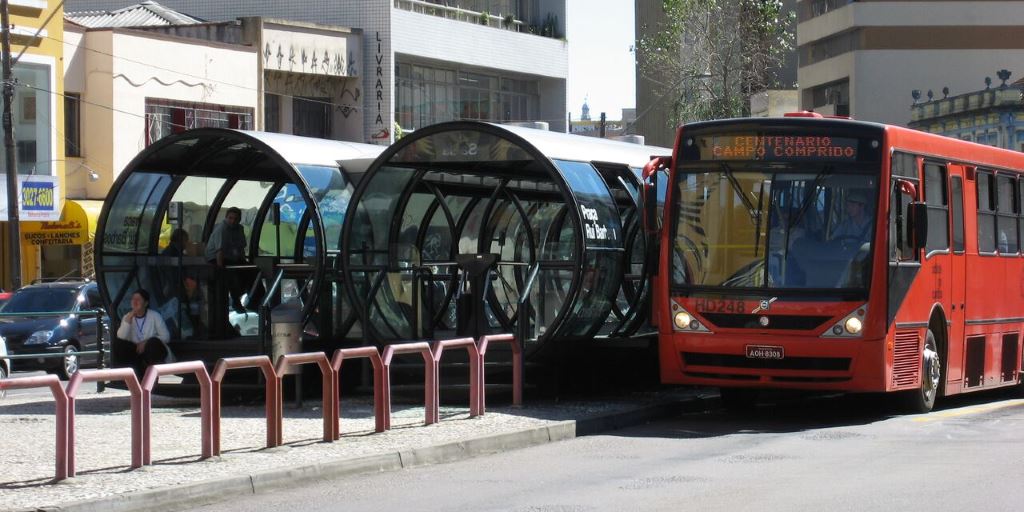 Curitiba, Brazil pioneered the Bus Rapid Transit in the world and paved the way for other countries in Latin America to follow an organized bus operation.
Overview
Curitiba City, in the Brazilian state of Parana, is widely known as the pioneer for Bus Rapid Transport (BRT) in the world. It was launched in 1974 with conventional buses in mixed traffic. Curitiba was the first city in Brazil to organize private bus operation in catchment areas and the first city in the world to implement a full BRT system.
Through consistent innovation, it has grown from a simple bus system to highly advanced network of bus lines.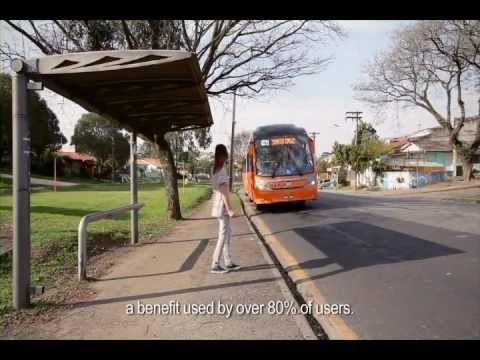 Project snapshot
1974: First two BRT corridors were opened.
1979: Feeder and interdistrict buses integrated with BRT, creating the Rede Integrada de Transporte (RIT)
1982: All five major BRT corridors were all functional.
1992: Iconic circular boarding platforms introduced, along with the use of biarticulated buses to increase system capacity.
2009: New "Green line" BRT corridor was opened.
$1.5 million ($8.5 million, 2012 equivalent): Estimated cost per kilometer in 1971
$1.25 (2012 equivalent): Single fare cost
$60 million in 2009 ($64 million, 2012 equivalent): Estimated cost of initial 9.4 km long segment of the "Green Line"
$200,000 ($214,000, 2012 equivalent): Estimated construction cost per kilometer (at the time of construction)
Others

Citizens of Curitiba
City of Curitiba
URBS (Curitibas Transportation planning agency)
IPUCC (Curritiba's urban development authority)
Local businesses
Continue reading
Transport
Last updated: May 2016
---
Disclaimer
The views expressed in these articles are those of the authors and do not necessarily reflect the views of the Asian Development Bank, its management, its Board of Directors, or its members.
---
Was this article useful?
---