CASE STUDY
Community Participation Key to Water Supply Success in Nepal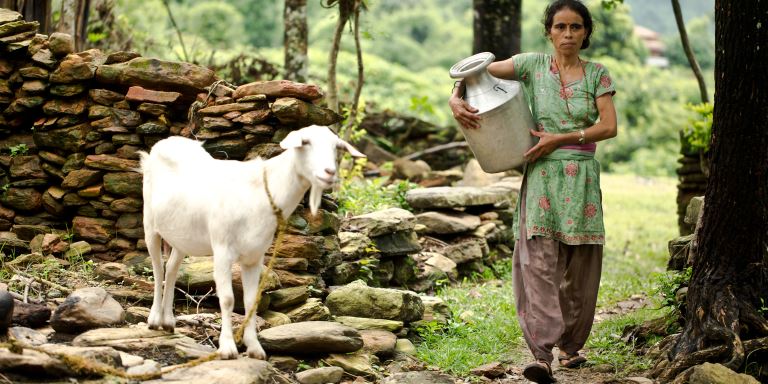 Community involvement in planning, operation, and maintenance has been key to the successful provision of water and sanitation services for more than 700,000 people living in remote and poor regions in Nepal.
Overview
Nepal faces significant barriers to providing adequate water supplies and sanitation to all its citizens, particularly those in remote rural areas.
In 2003, the Asian Development Bank (ADB) approved a $24 million equivalent loan for the Community-Based Water Supply and Sanitation Sector Project, which targeted the provision of services in areas with the most acute needs.
The project area covered 19 underdeveloped hill and mountain districts and 2 Terai districts. It financed the setup of piped water supply systems, involving deep tube wells and overhead tanks and also financed the construction of latrines in homes and schools, giving extremely poor households partial subsidies.
The project adopted a strong community-based approach, in order to ensure services were provided to previously underserved communities and families,
Its design and implementation provide lessons for other water and sanitation projects involving poor communities and ethnic minorities as the main beneficiaries.
Project information
Project snapshot
September 2003: Approval
April 2011: Closing
US $36.9 million: Project cost
US$ 24 million: ADB loan
Executing agency

Ministry of Physical Planning and Works
Ministry of Physical Infrastructure and Transport
Department of Water Supply and Sewerage
Financing
Asian Development Bank: Through Asian Development Fund
Continue reading
Nepal
,
Water
Last updated: November 2016
---
Disclaimer
The views expressed in these articles are those of the authors and do not necessarily reflect the views of the Asian Development Bank, its management, its Board of Directors, or its members.
---
Was this article useful?
---