CASE STUDY
The Case for Electronic Road Pricing in Singapore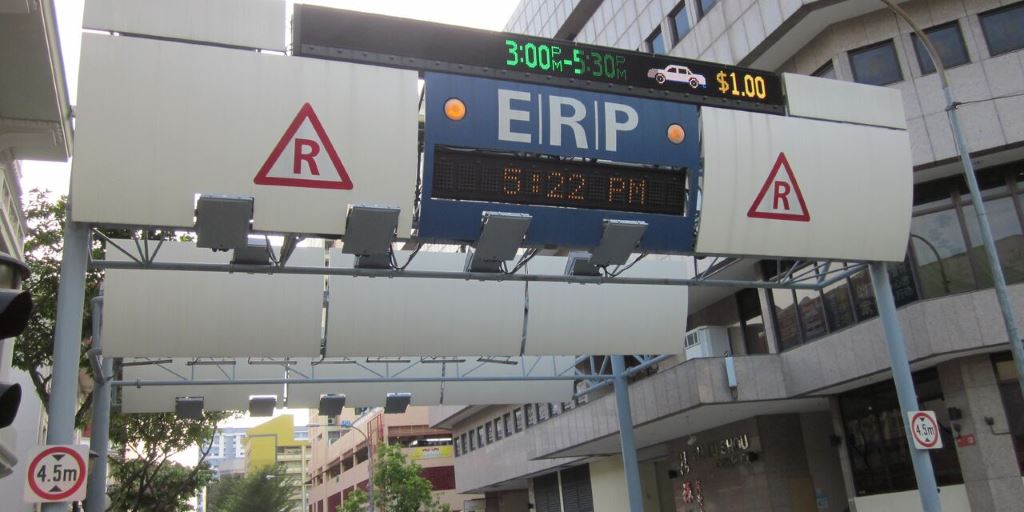 Singapore pioneered road pricing as a tool to reduce traffic congestion and improved it over the years into a high-tech, pay-as-you-use system.
Overview
Singapore was the first to introduce congestion pricing as a tool to control traffic volume. It started by imposing a flat rate under the manually enforced Area Licensing Scheme (ALS) in 1975. The scheme was improved over the years and then upgraded to the current Electronic Road Pricing (ERP) system, which automatically charges motorists each time they pass through heavily used roads during peak hours.
This case study looks at how ERP has helped ease traffic congestion and cut travel times, reduce private vehicle use and pollution, and promote public transport. The latest household survey by Singapore's Land Transport Authority shows that more than 60% of commuters prefer to use public transport.
Project snapshot
1975: Area Licensing Scheme (ALS) operating hours started from 7:30 a.m. to10:15 a.m. from Monday to Saturday.
1985: Government studied electronic road pricing trial in Hong Kong, China.
1989: ALS included the evening peak hours from 4:30 p.m. to 7:00 p.m. from Monday to Friday. Government announced it will implement Electronic Road Pricing (ERP).
1990: The evening peak hours of ALS was extended to 6:30 p.m. Government studied electronic road toll systems in the United States and Europe.
1991: Government decided to use smart card system for ERP.
1994: ALS operating hours were extended from 7:30 a.m. to 6:30 p.m. from Monday to Friday and 7:30 a.m. to 3:00 p.m. on Saturdays.
1994: Under the modified scheme, motorists with part-day area license can enter the restricted zone between 10:15 a.m. and 3:00 p.m. on Saturdays.
1995: Interim Road Pricing Scheme (RPS) was implemented with operating hours from 7:30 a.m. to 8:30 a.m. on weekdays
1997: RPS covered Pan Island Expressway and Central Tunnel Expressway. Operating hours were from 7:30 a.m. to 9:30 a.m.
1998: ERP was launched. The system automated the manual road pricing system.
S$200 million in 1998: Implementation of ERP - 50% of which went to the in-vehicle units (IUs) where the smart cards with stored value are inserted. The IUs (including installation) were provided free of charge to vehicle owners.
S$16 million per year: Operation and maintenance - Operating costs are decreasing. The most expensive part of the system is law enforcement.
S$80 million annually: Revenue
Planning and design
Public Works Department (PWD)
SingTel
National Computer Board
Executing agency
Land Transportation Authority
Continue reading
Singapore
,
Information and communication technology
,
Transport
Last updated: May 2016
---
Disclaimer
The views expressed in these articles are those of the authors and do not necessarily reflect the views of the Asian Development Bank, its management, its Board of Directors, or its members.
---
Was this article useful?
---